Travis Scott Visits Downey, CA McDonalds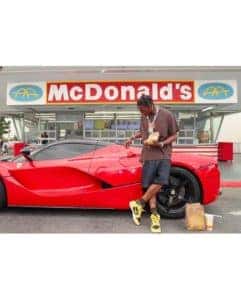 Rapper Travis Scott stopped by a McDonald's in Downey Tuesday to celebrate the launch of his collaboration with the fast food restaurant chain.
Videos posted to social media show the entertainer pulling up to the restaurant in his infamous red La Ferrari as fans surrounded the car.
The only way it could have been any cooler was if he pulled up in a Honda Civic Type R from L.A. Honda World!!