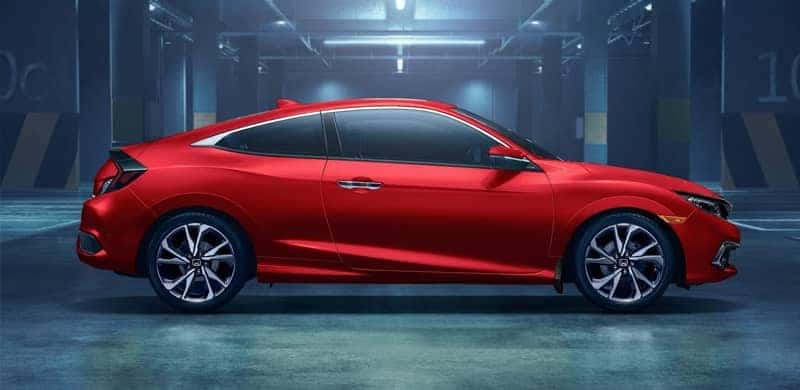 Certified Pre-Owned
Nothing compares to a Honda, except a Honda Certified Pre-Owned Vehicle.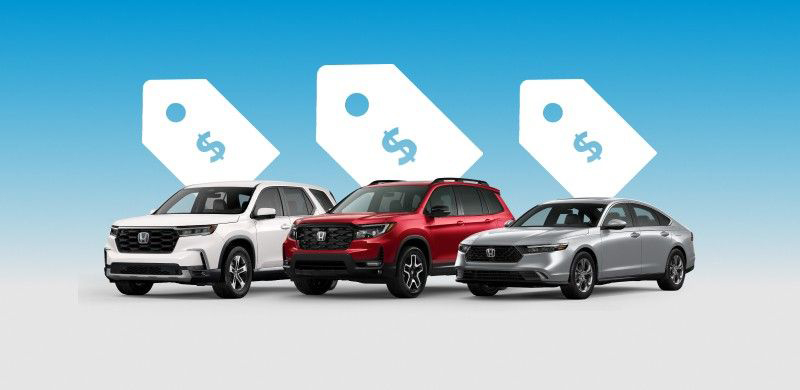 Current Offers
See this month's featured current offers going on now on new Honda vehicles.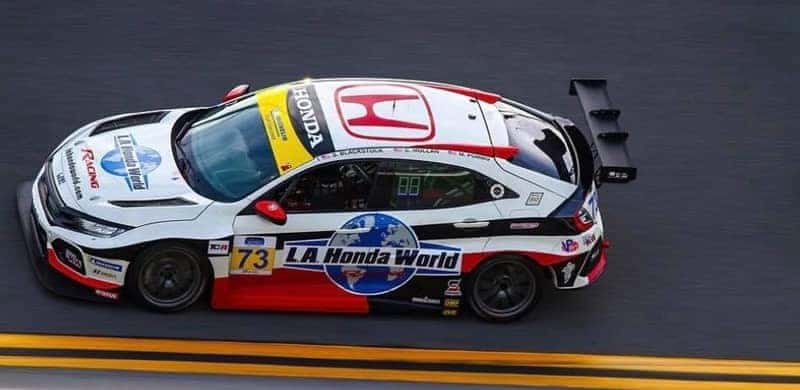 L.A. Honda World Racing
Learn more about the official race team of L.A. Honda World.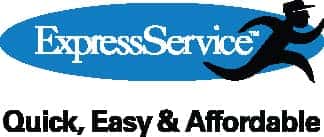 Express Service
L.A. Honda World Express Service, quality work performed in a matter of minutes.
Our Reviews
I went to the dealership yesterday with my brother and had help from Alex Santos. He had excellent customer skills and answered every question we had for him. He made us feel very comfortable and confident with buying the car. I surely recommend this place and sales representative!
Phenomenal...incredible dealership!!! Not only did I save $80 on my civic lease. I found honda world downey to be the best honda dealer I've ever been to!!!highly professional. Sincere. And great selection. Highly recommend this exceptional dealership!!!!
I've been to the service center here at Honda World Downey several times. i always get any service advisor that is available. & this last time I got Nicole as an advisor, I had always seen her there but never actually got her as an advisor to help me out with my vehicle & Omg! I fell in love with this girls customer service. She made it all easy for me and worked hard to get trough my extended warranty something an advisor before did not want to help with she also made sure my car was out quick and ready to go.. I can not thank her enough for all her help. I hope you guys get more advisors just as great as her! I will definitely be scheduling my appointments with her from now on. Thank you Nicole!! :)
Was my first time buying a new car, Pete Rodriguez gave me a great deal and did above and beyond to make everything happen with professionalism.
It was my first time at Downey after going to Community/Ocean Honda for 12 years and couldn't be more happier with the change. Juan is the absolute best! He was so easy going and knowledgeable on how to navigate my lease situation with the other dealership. He laid everything out plain, simple and was able to get me into the exact car I wanted! If you want a great experience and drive off feeling amazing with your experience; Juan is the guy to do that.
The experience was great! I got all the info I needed very quickly and the salesman Pete was very helpful and provided me with details to all my questions.
Was my first time buying a new car, Raul gave me a great deal and did above and beyond to make everything happen with professionalism
Went in on Saturday evening to test drive some cars with my husband. Juan Garcia showed us the new Honda Accord and of course the Pilot. I've always wanted a pilot. We talked about numbers and what I was looking for and told them I'd be back to let them know what we had decided. I knew that I wanted the pilot and my husband agreed. Unfortunately they didn't have it in stock so I was going to have to wait. Juan and Vince got on it and started checking where they can get ahold of one as soon as possible. Today, Wednesday December 5th I walked out with my new pilot. Grace showed me all the features to my new vehicle, Joseph Juarez made sure we were being helped and offered us beverages and Angel in finances was helpful and accommodating. Thank you to all the helpful Honda employees who made my visit quick and fun! 😊
Great dealership. I came to test drive some vehicles and ran into a sales assosiate named Daniel. He went above and beyond to get me the best deal and i was extremely please with his service. Will definately recommend this dealer and Daniel to my friends and family.
He was very knowledgeable about the vehicles and very helpful. I'm coming back to him with my sister ! Come ask for him I felt comfortable being a woman and not knowing much !
I stopped by looking for a 2017 Honda Accord was helped by Pete Rodriguez. He was very helpful and had a lot of knowledge about the cars on the lot. I was not ready to buy just yet but I will return and ask for him again, great customer service! Highly recommend Honda World Downey!
I had one of the best experiences here, everyone was nice and understanding. The sales representative Raul Cota was very helpful and well informed of the cars. I was unsure on what car I wanted but Raul helped me find the perfect car for me that best suites my needs and my budget. He was respectful, understanding, and was knowledgeable about the cars on the lot. I was nervous about going to the dealership but Raul made me feel comfortable and didn't pressure me into buying a car. I love my new car!!!
Danny Garcia is a great salesman. He is knowledgeable of all the cars on the lot! (I know because I tested most of them) . He has patience an was honest. A rare quality in a car salesman. He did make car buying easier! Thanks Danny! PS I Love my van!
Worked with the sales person Luis Pimentel , he went out of his way to get me and my mom a car! Even if we had objections he found a way to make it work . We went home very happy . 🤗
Honda world is a great dealership thats always willing to work with their customers. I had the privilege to work with sales men Danny Garcia. Danny is always willing to fight for his customers.
By far one of the simplest and smoothest car purchase. With great knowledge to the product and making it simple. Thanks to our sales rep Juan García , left the dealer with a brand new CRV. Wonderful service by Juan G.
Pete hooked me up on a test drive of the new Honda, go see him if you need any thing, easy going guy rare you see at a dealership.
We are so happy and extremely satisfied with Honda World Downey. We recently leased a 2018 Honda Civic, that John Steele helped us with. He was so professional and a pleasant to work with. John is an asset to Honda Workd Downey. Thanks everyone, we will be back.
So we referred gustavo lopez who bought a 2018 honda hatchback ex from Juan garcia internet manager. he was in and out in about 90 minutes. no pressure whatsoever. its scary walking into a dealer where you see 20 plus guys outside, but since we had dealt with juan and it was a no brainer he helped gustavo and his wife and we are very happy thanks juan garcia, had no idea gustavo had allready been talking to juan for about two weeks prior to the sale .what a small world
first of all i want to thank juan garcia who helped us getting into a honda . i had a toyota prius that was giving me problems so i got a hold of honda world downey and made things happen . from a-z the process was smooth . we got a 2018 accord lx certified with only 3,000 miles . we love our car. ask for juan garcia internet manager . this place will help any kind of credit .i also got a 7yr 100,00 warranty becasue it was certified . im glad these guy helped me out. thanks to all
great customer service , juan garcia fleet manager helped us out and we walked out with a new car. ask for juan garcia / he knows his stuff . no pressure whatsoever. thank you guys. buy a car from juan garcia
My experience at Honda World Downey was excellent . Completely thorough and everything was explained to me and also the service department has been easy on time with my oil changes. Pete Rodriguez and staff explained to me the whole process of leasing my Hatchback Civic LX and the service department has always been explained. I personally do recommend Honda World Downey for my experience has been a great one and I do live local
I've been a customer of Honda World since 2012 and every time I get a Honda it is the best car ever this time around I got a 2017 and I'm in love with my car Honda is the best customer service dealership that I've ever experience and I will definitely recommend family and friends
This is our 4th brand new Honda car, and I must say the service was exceptional. No pushy sales reps. They are really there to help you get what you want. I thank Pete, for providing us with world class customer service. Mr. Everest for making our purchase hassle free. Thank you Honda World!!!
Happy happy customer I walked in to inquire about a newer Honda and was greeted by Mario, Neal and Steve who offered me a great deal on a 2016 Honda civic. The customer service was great they were very patient with me. So I want to thank you Joseph, George , Bryan and Saul. You guys r great!!!!! Thank You so much

Welcome to Honda World Downey
We are your Downey, CA New and Certified Pre-owned Honda dealership near Los Angeles, Bellflower, Buena Park, Carson, Lakewood, Monterey Park, Norwalk, Pico Rivera, Whittier, Compton, Long Beach, Alhambra, Anaheim, Beverly Hills, Burbank, Culver City, Fullerton, Glendale, Irvine, Pasadena, Santa Monica.
Are you wondering, where is Honda World Downey or what is the closest Honda dealer near me? Honda World Downey is located at 10645 Studebaker Rd., Downey, CA 90241. You can call our Sales Department at 888-458-9404, Service Department at 888-522-0789, or our Parts Department at 562-888-5084. Although Honda World Downey in Downey, California is not open 24 hours a day, seven days a week – our website is always open. On our website, you can research and view photos of the new Honda models such as the Accord, Accord Hybrid, Civic, CR-V, Fit, HR-V, Odyssey, Pilot or Ridgeline that you would like to purchase or lease. You can also search our entire inventory of new and pre-owned vehicles, value your trade-in, and visit our Meet the Staff page to familiarize yourself with our staff who are committed to making your visit to Honda World Downey a great experience every time.
Get Directions To Honda World Downey